Advantages of CMS (Content Management System) to your Business Website
We know , you have question in your mind that why you should use CMS for your business website ? Here are ways that SarTia Global Team has found content management systems to improve its clients' overall business operations, generate more leads, and create greater customer relationships. Also,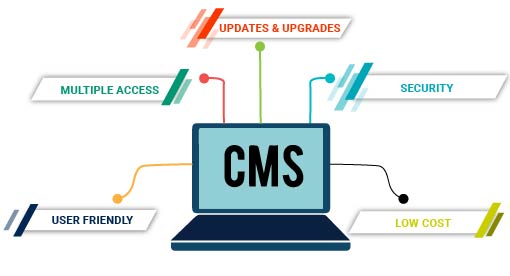 Allows you to modify data: create new content, edit and delete data.
A non-technical person can update, although they may need basic training.
Enables you to update content to a newer or previous version.
Reduce web maintenance costs.
Allows you to track changes made on content.
Self-optimize website & content for SEO or mobile use.
Enables you to manage a broad range of the content type.
This leads to an increased need for a quality content management system, which can help you in managing your website. CMS experts at SarTia Global are experienced and knowledgeable individuals who work for a variety of open-source CMS platforms like WordPress, Joomla, Drupal, Database, etc.
Sartia Global delivers comprehensive, easy-to-use, SEO-friendly and highly functional CMS websites. Call us: +91 8882910520 or Request a Quote.