The Ultimate Secret of Our CMS Development Company in India
SarTia's leading goal of Best CMS Development Company in India is to include, revamp, or eliminate material from your website. It allows your website flexibility and versatility.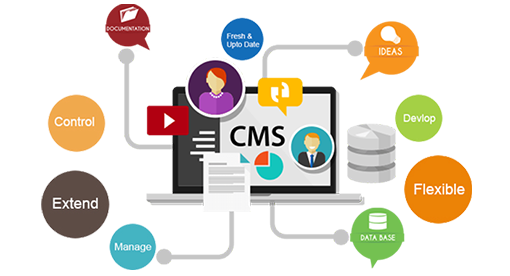 With the developing competition, it has become critical for small and large businesses to update their website regularly to keep a marketable aspect and online traffic. The internet's services have been available for several decades. However, the internet has been transformed because of the CMS' inflexibility. As a result, CMS Development Company in India has become a significant part of website development and design. Including relevant information on your website will help you attract visitors and keep their visits over again.
By authorizing the webmaster to regulate everything, you can also modify the website's design or layout. CMS Development Company in India helps in the organization of your website and the organization of content and other related factors on your website. Our Best CMS Development Company in India permits you to reduce the cost of execution without offering features or the ability to operate content.
A Content Management System (CMS) is a platform for managing websites. Our CMS Development Company in India provides a direct connection between a computer at home or work and your website's hosting server, allowing anyone with no prior knowledge of web design or programming to update material on a website.
Regularly, setting up a website with hundreds of pages, many graphics, and so on would be highly stressful and complex to manage. It would be comparatively easy for you to save a lot of money and administer the website without the help of a coder if you choose CMS Development Company in India for website design and development. If you want to design a website and keep it yourself, CMS is the way to go. It doesn't matter if you are a small, medium, or large organization or a business. Your website should be designed and developed according to your specific requirements.